Your Home. Your Dream. Our Specialty.
Ehrmin Remodelers has earned a reputation for our commitment to providing the highest quality material and craftsmanship on every project we complete. From the largest kitchen remodel to the smallest installation of a new door or window, we work hard to ensure that we exceed your expectations. In many ways, we are perfectionists. Especially when it comes to customer satisfaction.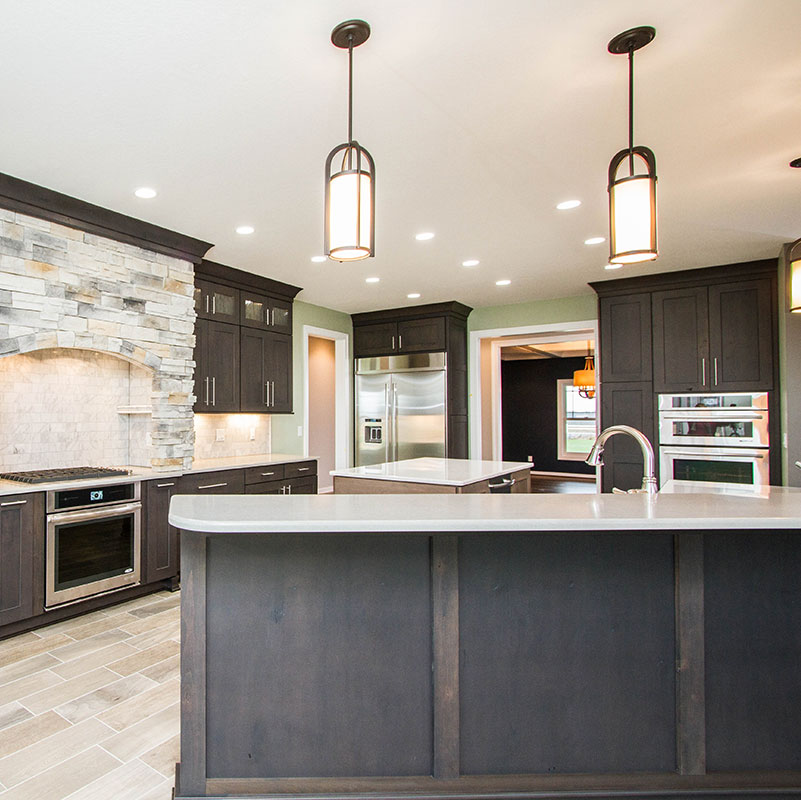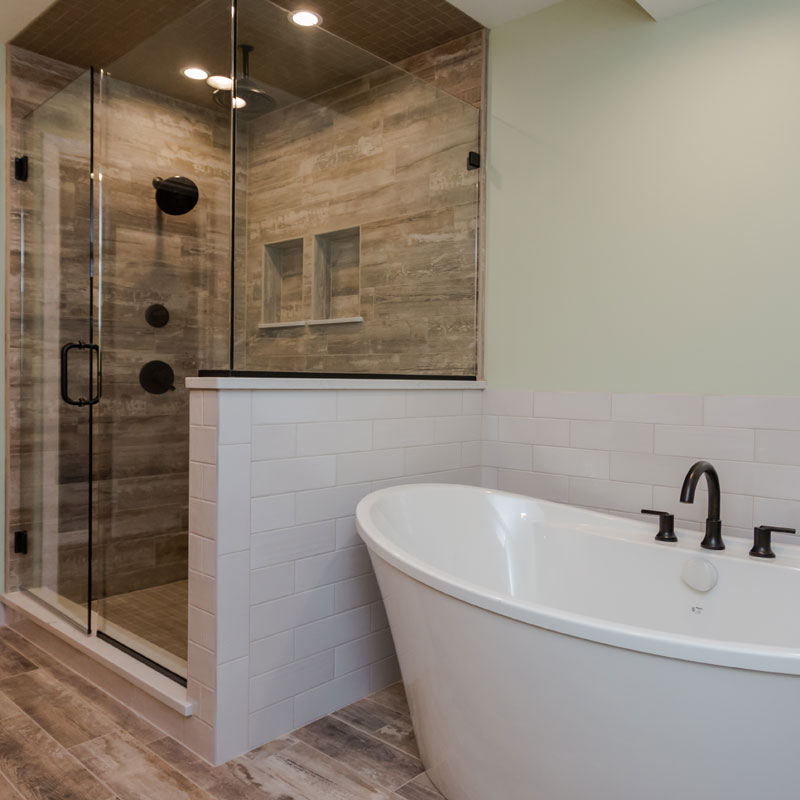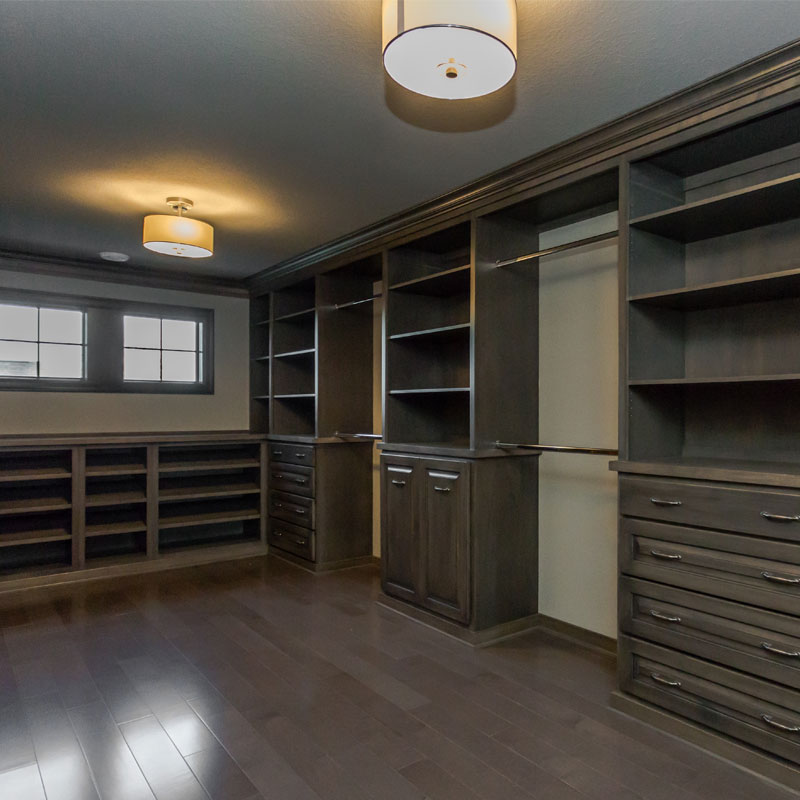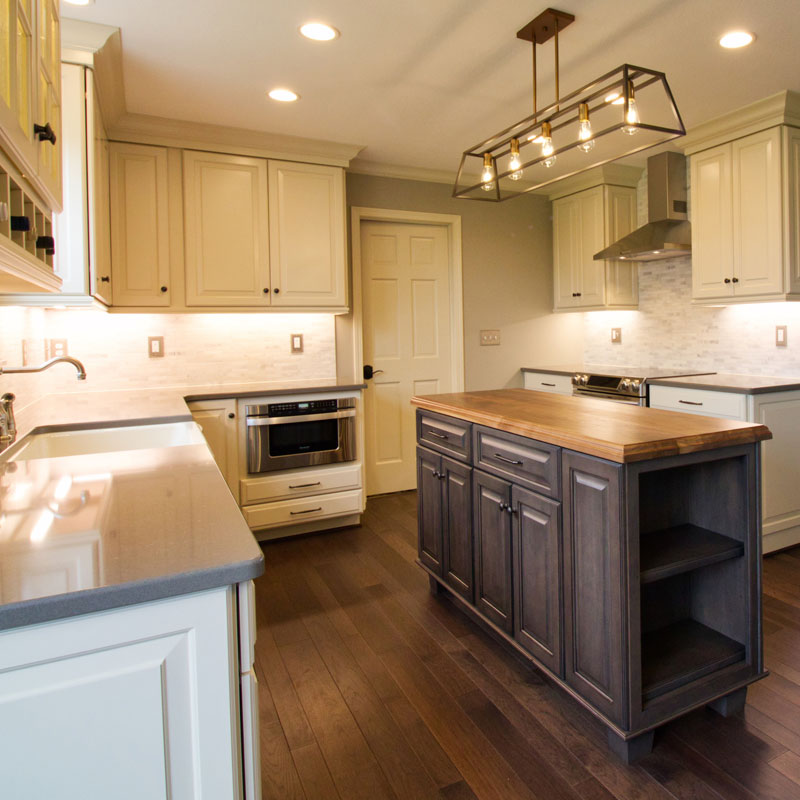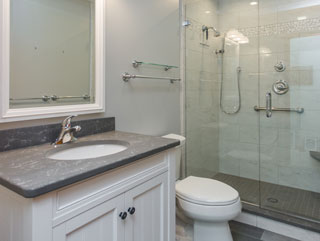 "The extra bathroom was great with nine extra people here for the holidays.  The new windows make even the dark days of winter a bit brighter.  When the sun does decide to shine it is wonderful – no more dark cave.  We are very pleased with everything and appreciate all your hard work. You all did an excellent job."
Steve and Jane, Maumee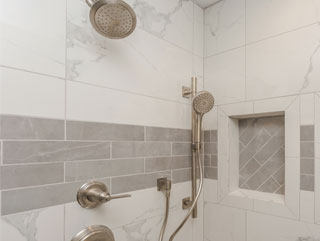 Bathroom Remodeling
Whether you want to transform your master bath into an oasis retreat or create more storage in your guest bathroom, we can help you make the most used room in your home both beautiful and functional.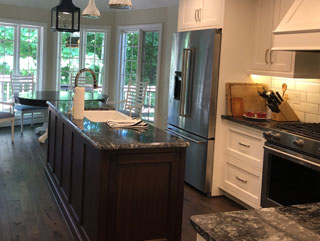 Kitchen Remodeling
There are so many decisions to make when it comes to planning your kitchen remodel. From countertops and flooring to lighting fixtures and appliances, our designers can help you make the best choice for your style and budget.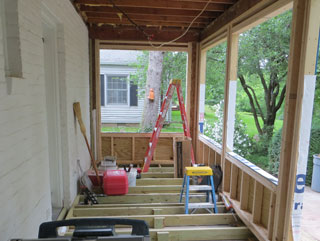 Custom Homes & Projects 
Ever wondered what your dream home could look like? Maybe you've envisioned custom woodwork, vaulted ceilings or a wraparound porch. For nearly a century, Ehrmin Remodelers has been helping customers transform their houses into dream homes.
Turn your dream home into a reality.
At Ehrmin Remodelers, we work hard to ensure that we exceed your expectations on every project. In many ways, we're perfectionists, especially when it comes to your satisfaction. For a free estimate on your next home building or remodeling project, complete the form below or call 419.878.5843 and let us turn your dreams into reality.
"I wish to express our thanks to you. We love the room and the neighbors say it looks great. We gave your name and number to someone up the street."
Steve and Carolyn, Perrysburg
Ehrmin Remodelers is proud to serve
Bowling Green, Grand Rapids, Haskins, Holland,
Monclova, Maumee, Perrysburg, Sylvania
Toledo, Waterville, Whitehouse communities.
15552 Five Point Road
Perrysburg, Ohio 43551
419-878-5843
Monday-Friday: 8 a.m. - 5 p.m.