Since the 1920s
Ehrmin Remodelers has been committed to providing quality craftsmanship and excellent customer services to homeowners across northwest Ohio. Over nearly a century, that commitment has never wavered even as our business has continued to grow. Today, our services include everything from the largest kitchen remodel to the smallest installation of a new door or window and everything in between. Big or small, we work hard to ensure that we exceed your expectations.
Bathroom Remodeling
Remodeling your bathroom is a great investment in the value of your home. It can also be a significant investment of time and energy. When you work with Ehrmin Remodelers design team, we help you make decisions that match your style without breaking your budget. Whether you want to transform your master bath into an oasis retreat or create more storage in your guest bathroom, we can help you make the most used room in your home both beautiful and functional.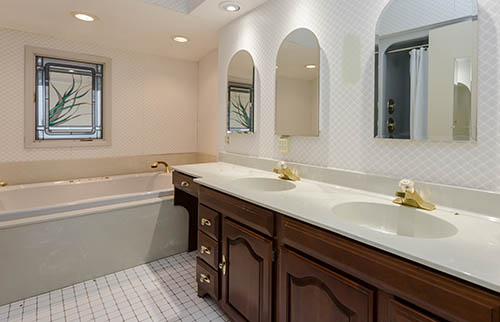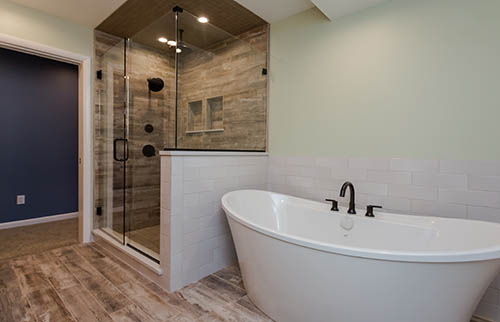 "I wanted to tell you what a great job your crew did on building the mother-in-law room. It came out great and I can't tell you how wonderful the laundry room is! I just wanted you to know how much I appreciated their perfect work."
Mark and Sue, Perrysburg
"Please know how much we appreciate all the fine work that you do and your graciousness in doing it. We found our goldmine and it is The Ehrmin Company!"
Pat, Toledo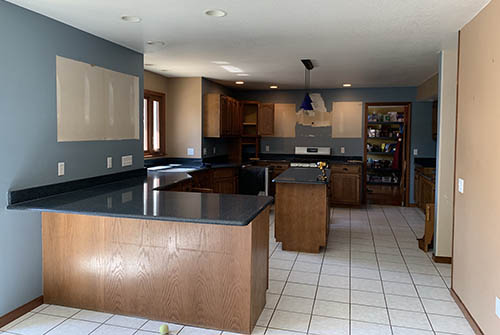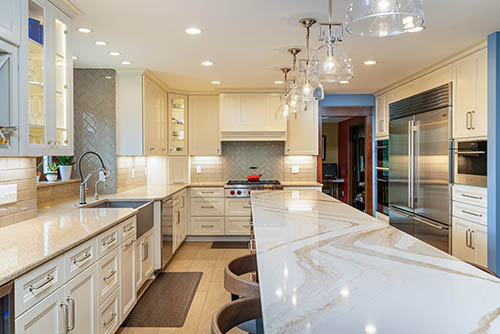 Kitchen Remodeling
A kitchen remodel can increase the value of your home more than any other single renovation project. No matter how old or new your home is, our team can help you plan a kitchen remodel that increases storage and functionality while also reflecting your personality and style. Best of all, we can help you select the best material for everything from flooring to cabinetry and countertops. With hundreds of options to choose from, trust our team to help you turn your dream kitchen into a reality.
Custom Projects and Addition
Whether you want to transform your basement into additional living space, add on a mother-in-law suite or incorporate custom woodwork throughout your home, Ehrmin Remodelers has an experienced team who can help you transform your house into a dream home. In addition to kitchen remodeling and bathroom renovations, our services include:
Custom carpentry
Room additions
Custom Homes
Window Replacement and Repair
Door replacement and repair
Outdoor kitchens
Patios and decks
Exterior home repair and improvements
Basement remodeling
Drywall Repair
Lighting improvements
Countertops (granite, quartz, laminate and Corian)
General contracting
Construction management
Light commercial remodeling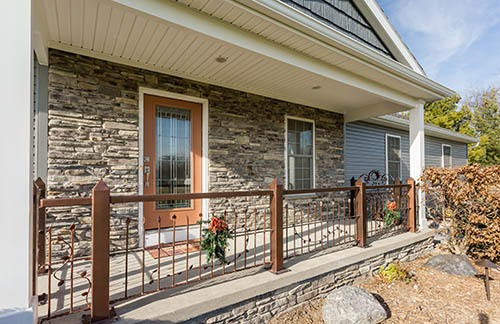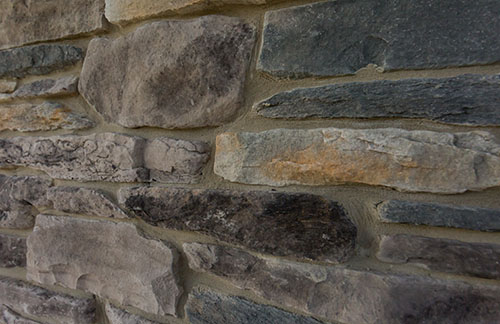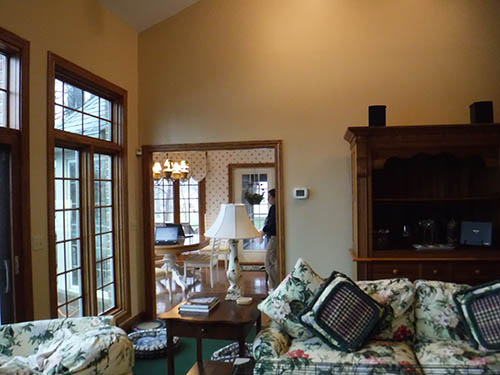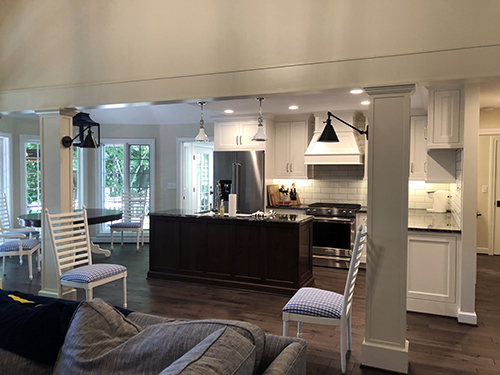 Turn your dream home into a reality. Schedule a free consultation.
Ehrmin Remodelers is proud to serve
Bowling Green, Grand Rapids, Haskins, Holland,
Monclova, Maumee, Perrysburg, Sylvania
Toledo, Waterville, Whitehouse communities.
15552 Five Point Road
Perrysburg, Ohio 43551
419-878-5843
Monday-Friday: 8 a.m. - 5 p.m.